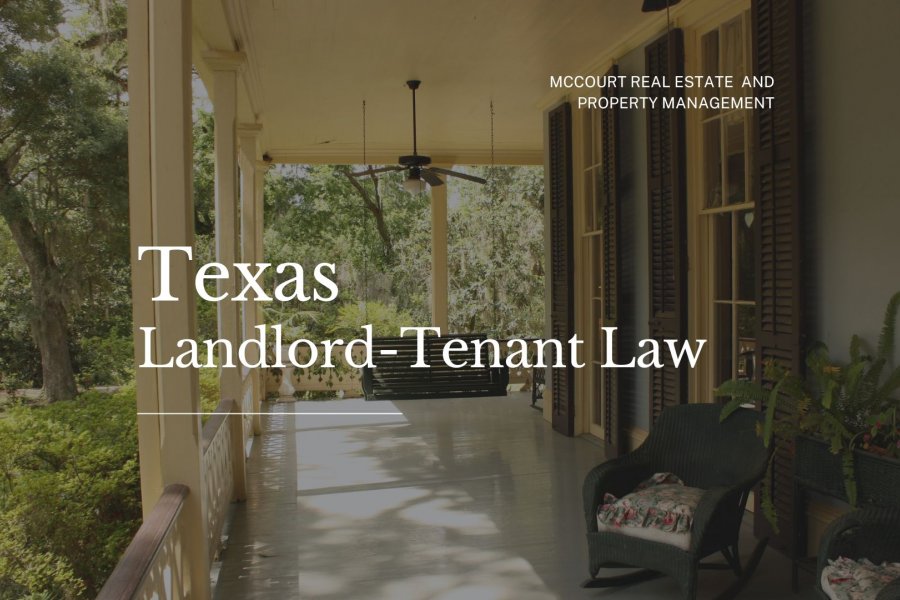 All US states, including Texas, have landlord-tenant laws in place. It can be difficult for landlords, especially those who are new to the business or unfamiliar with local legislation, to navigate these legal waters alone.
Our comprehensive guide to Texas landlord-tenant law can help you understand your rights and responsibilities as a landlord.
Texas Tenant Rights and Responsibilities
According to Texas landlord-tenant laws, all tenants have the right to:
A clean, safe, and habitable environment.
Be treated fairly without discrimination, either based on race, color, sex, religion, or disability, as stated in the Fair Housing Act.
Enjoy a quiet, peaceful rental unit.
A secure home with solid locks and other security measures properly installed by the landlord.
Unless there is a breach of the lease, the right to remain in the unit.
Apart from their responsibility to pay rent on time, Texas tenants must also:
Maintain a safe and habitable condition within the rental home.
Only use fixtures and appliances for their intended use, maintaining them in a sanitary condition.
Make small repairs when necessary.
Inform their landlord immediately if they notice an issue or defect in the rental home.
Respect fellow tenants and neighbors.
Follow any rules, policies or regulations that are in the rental agreement and those mandated by local, County and State laws.
Texas Landlord Rights and Responsibilities
According to Texas law, landlords have the right to:
Collect rent on the agreed-upon basis and charge fees for any late rent payments.
Deduct the costs of repairs beyond normal wear and tear from the tenant's security deposit.
Be given a minimum of 1 month's written notice of when the tenant will move out.
Terminating the lease or rental agreement early if the tenant breaks the lease agreement or evicting the tenant when legally applicable.
As per Texas landlord-tenant laws, landlords have the responsibility to:
Maintain safe and habitable living conditions for their tenants.
Respond to maintenance requests 3-7 days, depending on the issue.
Comply with the local, state, and federal laws on Fair Housing.
Keep tenants informed on necessary disclosures.
An Overview of Texas Landlord-Tenant Laws
Condition, Maintenance, and Repairs
Texas landlords are legally required to provide safe and habitable living conditions for the rental property. They must respond to any necessary repairs that involve a lack of drinking water, heat, or air conditioning within 3 days, unless the lease or rental agreement states otherwise. Other maintenance issues must be responded to within 7 days.
Texas law does not specify the amenities that must be provided by the landlord. Instead, Texas law has an open-ended warranty of habitability, and landlords are only required to make repairs to amenities that are already on the property and that "materially affect the health or safety of an ordinary tenant".
There is only one exception – smoke detectors and hot water. These must be functioning and available to the tenants at all times.
Texas Housing Discrimination Laws
The Fair Housing Act strictly prohibits discrimination based on race, color, nationality, religion, familial status, sex, or disability. Owner-occupied homes and rental homes run by religious groups are exempt from these rules.
In Texas, the Department of Housing and Community Affairs is in charge of handling all matters related to housing discrimination. The following are examples of potentially discriminatory behavior when in relation to a member of a protected group:
Lying about the availability of a rental home.
Different lease or rental agreement requirements.
Any advertising that may indicate a discriminatory preference for tenant.
Denying reasonable accommodations.
Persuading tenants to rent in areas or buildings that may be perceived as segregated.
The penalty for a landlord accused of housing discrimination varies depending on the case.
Security Deposits
Texas does not state a limit to how much a landlord can charge for a security deposit. The time limit for when a landlord must account for the security deposit or return the deposit to the tenant is 30 days after the resident has moved out.
If the deposit is wrongfully withheld from the tenant, they may be required to pay the tenant in question up to 3 times the amount of the deposit, in addition to court costs.
Landlord Disclosures
According to Texas law, there are a few things that every landlord must disclose to tenants prior to signing the lease agreement. This includes the following:
Lead-Based Paint: If the rental home was built prior to 1978, the landlord must provide the tenant with information on concentrations of lead paint.
Authorized Agents: Texas landlords are legally required to provide tenants with a list of the names and addresses of anyone who will be involved in the management of the property.
Parking Regulations: Landlords who own multi-family complexes must provide tenants with the property's parking rules or regulations.
Emergency Phone Number: Texas landlords must provide tenants with a 24-hour emergency phone contact to call if there are any issues on the property that need immediate attention.
Small Claims Lawsuits in Texas
In Texas, the small claims court will hear rent-related cases that are valued up to a maximum of $10,000. This typically involves security deposit cases. There is a 4-year statute of limitations for residential lease contracts.
Bottom Line
Understanding the laws that govern landlord-tenant relationships is key to being a successful landlord. We hope this overview of Texas landlord-tenant laws has helped answer your questions. Should you need any help, don't hesitate to contact us at McCourt Real Estate and Management.
Disclaimer: Please do not use this blog post as a substitute for legal advice from a licensed attorney in Texas. Laws change frequently, and this post may not be updated at the time that you read it. Please contact us if you have any questions about Texas laws or anything else regarding your property management needs.