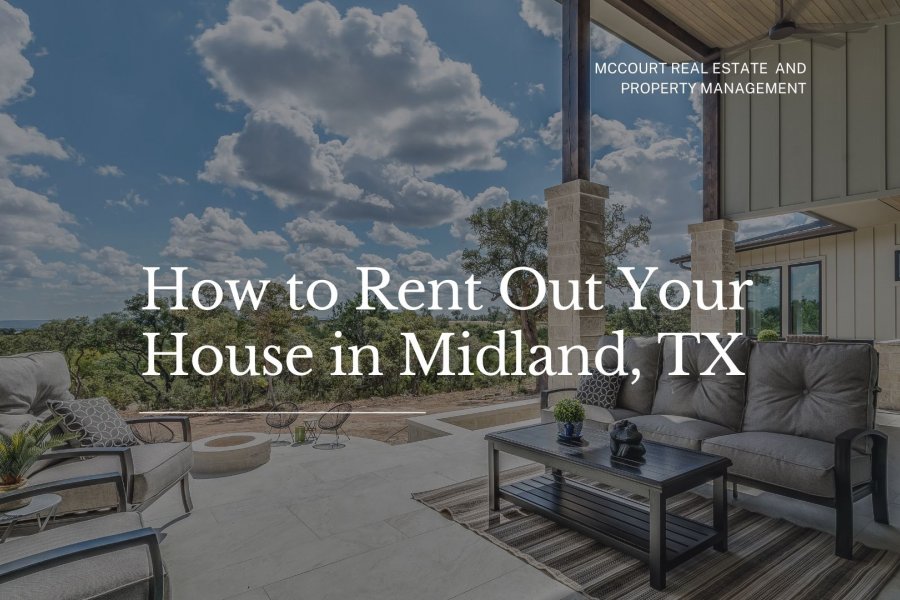 Owning a rental property comes with many benefits, like getting an extra source of cash every month and growing the value of your property over time. However, becoming a landlord is not exactly a walk in the park.
Listing and advertising your property, managing repairs, and dealing with tenants are just some of the many things landlords have to take care of every day.
Additionally, you must ensure your rental complies with the housing laws of your state. Texas, for example, is a landlord-friendly state. Although landlords in this state have a wide range of rights, they still have many duties. Keep reading to learn how to prepare better to start investing in real estate in Midland, TX!
Understanding Texas Landlord Rights
Texas is one of the best states for landlords because the laws often favor landlords. In Texas, for example, an oral or written rental agreement is enough to establish a relationship between a landlord and a tenant. This provides a set of rights to both parties. According to Texas landlord-tenant laws, landlords have the following rights:
Collecting rent on the previously agreed basis.
Charging additional fees for late rent payments.
Raising rental prices by any amount. This should be done while complying with discrimination and retaliation laws.
Deducting the costs of repairs that exceed normal wear and tear from a tenant's security deposit.
Being given at least a month's written notice when a tenant is planning to move out.
Terminating the lease or rental agreement early if the tenant breaks the lease agreement.
Evicting tenants when legally applicable.
If a landlord's rights are violated, Texas landlord-tenant law is there to help. Property owners can file cases to settle minor disputes without the need to hire an attorney if the amount claimed is less than $20,000. However, it's highly advised to contact a legal professional for guidance.
Understanding the Responsibilities of Landlords in Texas
In Texas, landlords must always maintain their property in livable conditions. Additionally, they are required to attend to repairs within three to seven days, depending on the urgency. If a tenant makes any necessary repairs themselves, they have the right to deduct the cost from future rent payments.
In addition to this, landlords in Texas must comply with local, state, and federal Fair Housing laws. Landlords also need to keep tenants informed on necessary disclosures, including the following:
If there are any concentrations of lead-based paint. This applies only to houses built before 1978.
When renting out multi-family units, it's necessary to disclose all parking rules and restrictions.
If any late fees will be charged. To avoid issues or misunderstandings, it's best to disclose this in the lease agreement.
Additionally, landlords must provide a 24-hour emergency phone number that can be used to report any emergencies that may arise. They also have to provide tenants with the contact information of all parties involved in the management of the rental.
Guide to Renting Out Your Midland Property
Prepare Your Rental Property for Renters
Now you understand the rights and duties of landlords in Texas, you can use the steps listed below to rent out your property. First, it's important to ensure your house is in good shape.
A well-cared-for rental will attract more tenants and will increase its value in the long run. After deep cleaning and making any necessary repairs, you can start working on the following steps.
List and Advertise Your Rental
To create an effective listing, start with an attractive title that hints at what you're offering. Then, write an informative description with key information such as rent price, number of bedrooms and bathrooms, location, and nearby amenities.
Lastly, add high-quality photos that showcase the best attributes of the property. To get the best pictures, it's essential to stage your rental.
Once you've created a listing, you'll want to post it on as many rental listing sites as possible. This will help reach a larger audience. Additionally, you should market your rental across other mediums, such as social media or your local newspaper. The more applicants you attract, the easier it'll be to find the best renters!
Choose the Right Tenants
If you want to avoid issues like late payments or complaints, you need to find trustworthy renters. The best way to do this is through a solid tenant screening process.
You should check each potential renter's credit score, proof of employment, and criminal record. To save time, you can use a variety of tenant screening services or hire a property manager to help you with this.
Hire a Property Manager for Midland Home
Landlords have a lot on their plates, from dealing with maintenance requests to keeping track of their rental property's finances. Managing a rental property can be as time-consuming as a full-time job. Hiring a property management company is highly advised especially if you're new to being a landlord.
Property managers handle the daily operations of your rental property for you. Their services typically include listing and marketing the property, tenant screening, and bookkeeping. They also can help you retain long-term tenants and handle all property maintenance and repairs for you.
If you're looking for a property management company in Midland, TX, you've come to the right place! With McCourt Real Estate's property management services, you can be sure that your investment is in good hands. Our dedicated team of professionals is ready to help you maximize the profits of your rental property!
Bottom Line
Renting out your property in Midland is no simple task. But the hard work is worth it! Now that you understand the rights and duties of landlords in Texas, you can take the next steps to put your house up for rent. Plus, now you know how beneficial it is to hire a property management company.
If you want to reap the benefits of owning a rental property without the hassle, contact McCourt Real Estate today! Whether you already own a rental or thinking about buying an investment property in Midland, we're here to help you. Becoming a landlord has never been easier!